Investing in a 2BHK flat in South Delhi within an affordable range, with the latest amenities, can be hard to find. Low price and quality may not come together. What if you get to experience the latest amenities at an affordable range at the heart of South Delhi?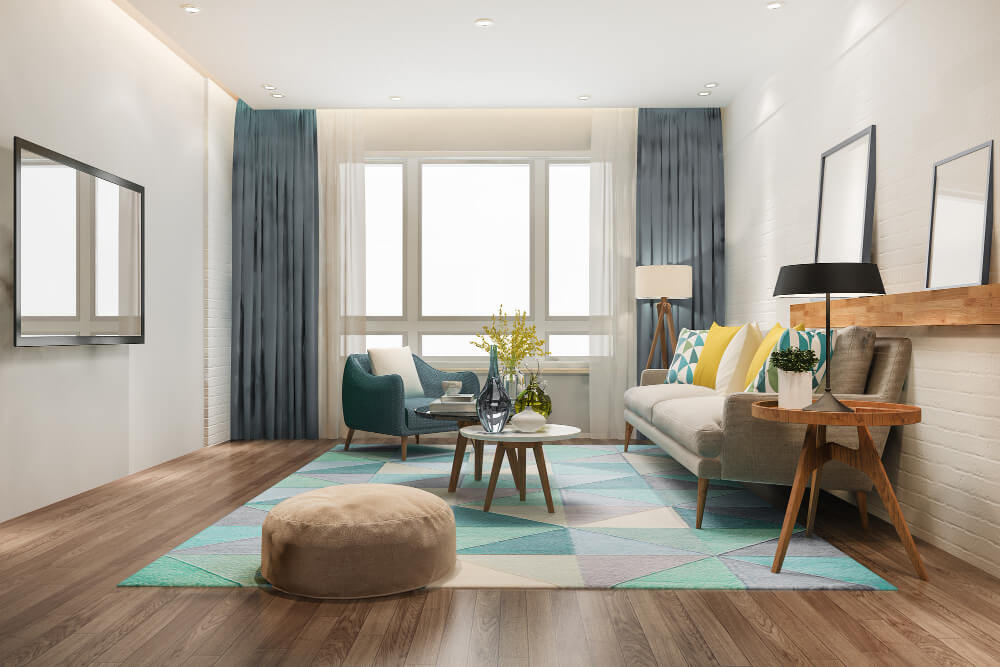 If you heard that right, Bhavishya Nirman Developers is here to make it possible. Our property value and affordability are for clients who wish for a dream home in South Delhi. With us, your dream is not far off. Each of our apartments, with its setup and amenities, is a complete value-for-money deal. With us, you get to stay at our gorgeous properties without having to break the bank for the investment. Get convenience and a dream home on a budget with us.
Choose Top Amenities – 2 BHK in South Delhi For Sale
If you are looking for 2 BHK in South Delhi for sale, we have the best options with the latest amenities to offer. The following are the ready-to-move apartments with exquisite furnishings:
The 2 BHK flat is available in a semi-furnishing setup with bedrooms and two bathrooms with key features like a modular kitchen, covered parking, lift, terrace garden, CCTV and others. Buyers can also enjoy top-notch security facilities here.
This is our upcoming project in Chattarpur, in a semi-furnishing setup and with the following features:
Car parking
Heyser
farm view
modular kitchen
Fire protection
excellent electric fitting
high-end bathroom features
pollution free environment 
The residential has amenities like video doorbells, digital lock, parking area, modular kitchen space and others.
The apartment is in Chhatarpur and is available both in 2 BHK and 3 BHK set up. The notable features of the housing projects are:
Top-notch security features
Terrace garden
Elevator system
Modular kitchen
Fire extinguisher
Gated society space 
So, when searching for flats for sale in South Delhi, our projects at Sultanpur, Chattarpur and Mandi are the best investment options. When it comes to affordability and high-end construction with the latest amenities, we are among the industry leaders to rely on. We focus on luxury living with the best facilities for peaceful living. 
2 BHK Flats in South Delhi for Sale
If you plan to invest in a 2 BHK flat in South Delhi, a reputable name in this domain is Bhavishya Nirman Developers. The latest concepts and next-level infrastructure are the main focus of the builders in South Delhi. We also emphasise quality building affordable 2 BHK flats which are ready-to-move with furnishing. We invite customisation from clients, depending on their budget.
If you are aiming for a beautiful home with modern amenities at reasonable rates, look no further than our 2 BHK flats in South Delhi for sale. The perfect blend of amenities, connectivity and neighbourhood are the alluring factors for home seekers to choose such prime locations in South Delhi. Experience luxurious and comfortable living with great living opportunities to explore at our Flats in South Delhi projects. Invest today for a better and peaceful life tomorrow. 
2 BHK Flat in South Delhi with Loan Facility
Do you wish to get a 2 bhk flat in South Delhi with loan facility? Easy loan facilities help you get your dream home. It requires suitable planning and research, and this is where we can help our clients. We go thorough market research, understand our client's needs and provide the best bank facility that fits their home purchase needs the best. 
From choosing the right loan facility to the flat registry and handover, our specialists make it smooth for the clients. Get flats with loans and enjoy a next-level lifestyle and amenities in your peaceful abode.
Conclusion:
If you are looking South Delhi Flat then book your site visit with us on 9899550700